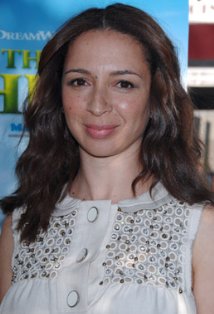 Maya Rudolph is a American actress, comedienne and singer best known for her work on Saturday Night Live (2000 - 2007). She plays Ava in Up All Night.
She is the daughter of the late R&B and soul singer Minnie Riperton. Her career began in May 2000, when she joined the cast of SNL. During this time, she didn't do many other roles aside from minor ones in several television series.
Filmography
Edit
Bridesmaids (2011)
Zookeeper (2011)
Grown Ups (2010)
MacGruber (2010)
Away We Go (2009)
Shrek the Third (2007)
Idiocracy (2006)
A Prairie Home Companion (2006)
50 First Dates (2004)
Anchorman: The Legend of Ron Burgundy (2004)
Duplex (2003)
Chuck and Buck (2000)
Duets (2000)
As Good As It Gets (1997)
Gattaca (1997)
Friends With Kids
Ad blocker interference detected!
Wikia is a free-to-use site that makes money from advertising. We have a modified experience for viewers using ad blockers

Wikia is not accessible if you've made further modifications. Remove the custom ad blocker rule(s) and the page will load as expected.