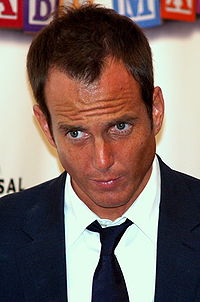 Christina Applegate is a Canadian actor and comedian, best known for playing George Oscar Bluth II on the comedy Arrested Development and as Devon Banks on the NBC comedy 30 Rock. He plays Chris in Up All Night.
In February 1996 he began acting in television pilots, all of which were unsuccesful. In 2003 Arnett found his first mainstream success as George Oscar Bluth II on Arrested Development, a succesful series which was his first true breakthrough.
Filmography
Edit
Despicable Me (2010)
Jonah Hex (2010)
When in Rome (2010)
Brief Interviews With Hideous Men (2009)
G-Force (2009)
Monsters vs. Aliens (2009)
Spring Breakdown (2009)
Dr. Seuss' Horton Hears a Who (2008)
On Broadway (2008)
Semi-Pro (2008)
The Rocker (2008)
Blades of Glory (2007)
Hot Rod (2007)
Ratatouille (2007)
The Comebacks (2007)
Wristcutters: A Love Story (2007)
The Brothers Solomon (2007)
Ice Age: The Meltdown (2006)
Let s Go To Prison (2006)
RV (2006)
The Great New Wonderful (2006)
Monster-in-Law (2005)
Series 7 (2001)
The Waiting Game (2000)
Southie (1999)
The Broken Giant (1999)
Ad blocker interference detected!
Wikia is a free-to-use site that makes money from advertising. We have a modified experience for viewers using ad blockers

Wikia is not accessible if you've made further modifications. Remove the custom ad blocker rule(s) and the page will load as expected.